It's time again for the Friday Face-Off meme, created by Books by Proxy, with weekly topics hosted by Lynn's Book Blog.  The idea is to put up different covers for one book, and select a favorite.
This week's theme is: A cover that is a movie tie-in

I know I default to discussing The Phantom of the Opera, but it seems especially appropriate this week.  I decided to see how many tie-ins to different movies I could find, while limiting myself to Gaston Leroux's Phantom.
Here we see the Lon Chaney Phantom, one of the more famous images of the Phantom.  I've also noticed that, unlike every other movie Phantom, he's virtually never shown with his mask on.  (Here's an image, which might suggest why!)
I'm reasonably sure that's Claude Rains…but I definitely wouldn't have chosen that picture from his movie!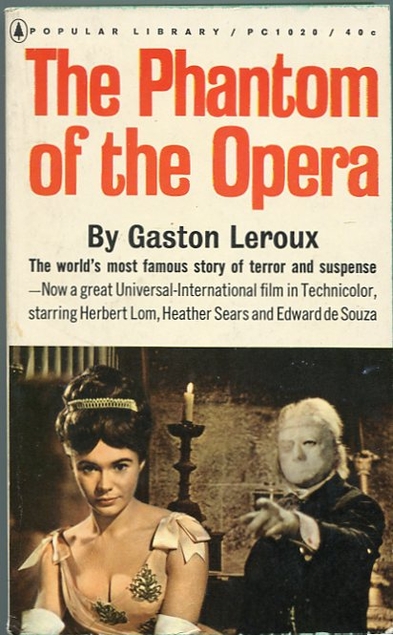 By contrast in this case, a tie-in to the Hammer Horror Herbert Lom Phantom, that's a perfectly good choice of picture but I still don't know why anyone chose that mask!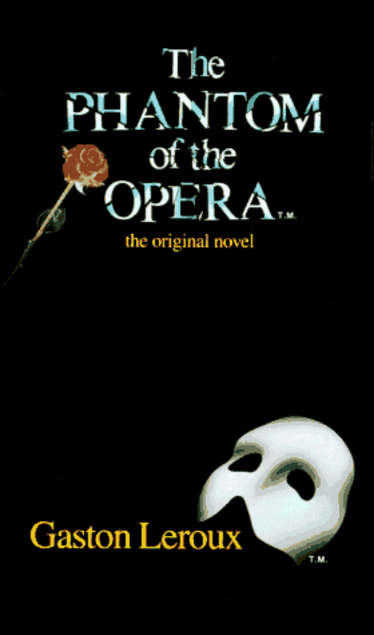 This is a straight-up steal from Webber's posters, font and all…
I like this very elegant Phantom, who happens to be Michael Crawford–though it can be hard to tell!  Considering how much I love Crawford (he'll always be the voice of the Phantom to me) it may surprise you this isn't my favorite.  But much as I love his voice, covers are visual and so, my favorite is…
There were many, many problems with the Gerard Butler Phantom movie…but he did look very good in that mask!