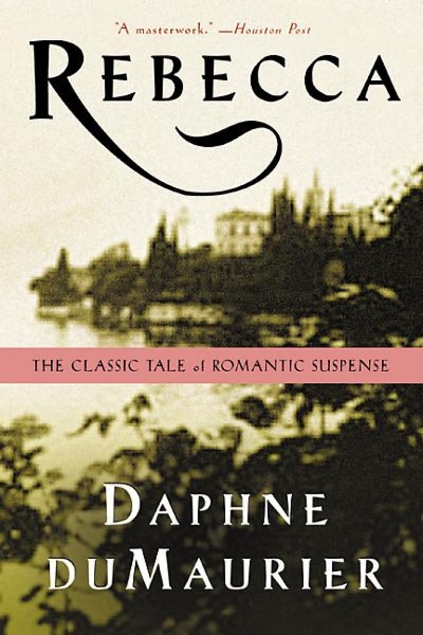 I was recently perusing my bookshelves for something to read (this comes up less often than you'd think—usually I have a stack from the library) and settled on an old favorite classic: Rebecca by Daphne du Maurier.
The tale begins with one of my favorite opening lines in all of literature: "Last night I dreamt I went to Manderley again." (It's best in a British accent, and preferably Joan Fontaine's voice.)  The never-named narrator goes on to describe her whirlwind courtship with Maxim de Winter, her arrival with him at his ancestral estate of Manderley, and her growing realization that the memory of the deceased Rebecca, the first Mrs. de Winter, still holds powerful sway over the house and their lives.
This is a delightful, wonderful read in so many, many ways.  I love the narrator, the second Mrs. de Winter.  I love that we never learn her name—that's such a brilliant writing device.  Throughout the book she's overwhelmed by the overwhelming presence of Rebecca, and even her name is obscured.  The second Mrs. de Winter also slots nicely into a couple of my favorite literary types.  I love heroines who think they're ordinary who discover their own power, and I have a serious soft spot for children who are disregarded by the adults in their lives.  The second Mrs. de Winter is definitely the first type, and has elements of the second too, even though she's twenty-one.
Maxim does see and appreciate her when he meets her, but unfortunately joins a long list of literary heroes (including Mr. Rochester and Mr. Darcy) who do not use their words.  Causing, of course, far more complications and therefore plot. Continue reading →