It's time again for the Friday Face-Off meme, created by Books by Proxy, with weekly topics hosted by Lynn's Book Blog.  The idea is to put up different covers for one book, and select a favorite.
This week's theme is: Meringue – the puffy dress? – Lots of covers with 'big' dresses

What a fun theme!  I thought of several books with impressively puffy dresses, but they only had one cover each.  And then I considered that my Jane Austen Book Club is currently reading Pride and Prejudice – and that's a book with many covers.  I'm not sure "puffy" is exactly right for Regency fashion, but sure enough, puffy dresses abound.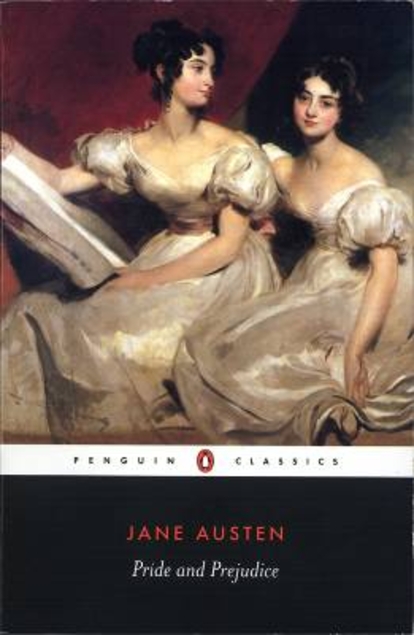 I suppose this is Elizabeth and Jane?  Movie versions tend to make Jane blonde, but the book doesn't actually say – though there is a reference to Elizabeth's "dark eyes," so she probably is a brunette.