It's time again for the Friday Face-Off meme, created by Books by Proxy, with weekly topics hosted by Lynn's Book Blog.  The idea is to put up different covers for one book, and select a favorite.
This week's theme is 'A horse, a horse, my kingdom for a horse' – A cover featuring a king
I decided to go to my much loved Enchanted Forest Chronicles, and look at covers of the second book in the quartet, Searching for Dragons, narrated by King Mendenbar of the Enchanted Forest.  He doesn't have a horse, but he does have a flying carpet that made it on to almost every cover!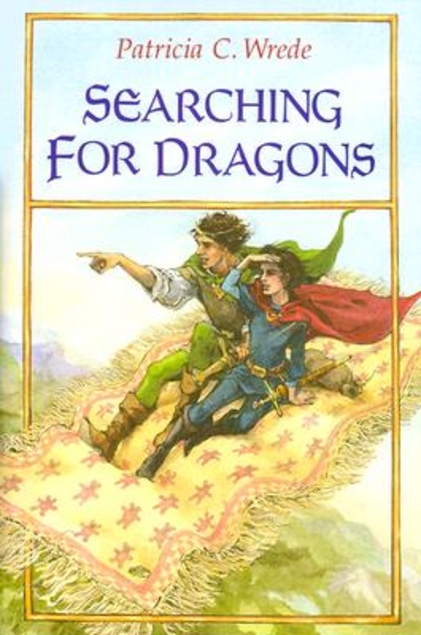 I like this one a lot–simple, focused on Mendenbar and Princess Cimorene, and the carpet actually looks fairly comfy!  Points for detail too, with the hole in the front corner.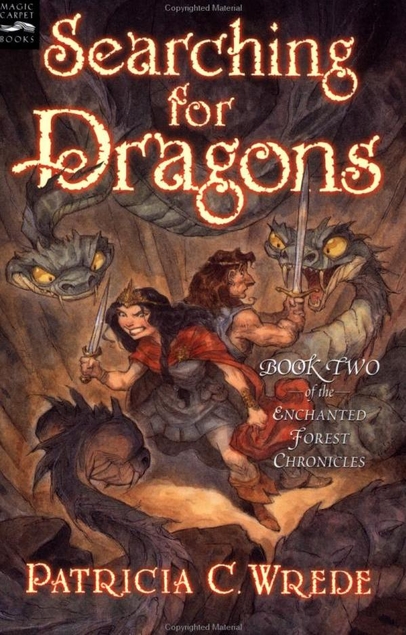 I like the drama of this, and the cartoon style could have been good to evoke the comedy of the book…but frankly, I think Mendenbar (and Cimorene) are better-looking than this cover shows them!  Ironically, this is the only one that doesn't show the flying carpet, even though it was apparently put out by Magic Carpet Books.  Hmm…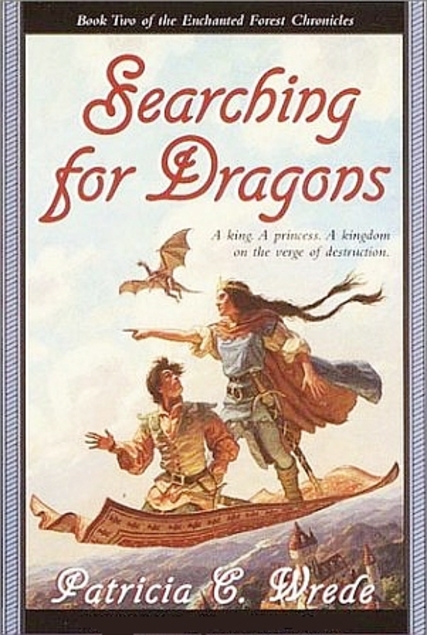 This cover is my favorite (and, happily, the one on my copy).  Similar to the first one, I think it shows the characters' dynamic a little better, plus putting the dragon in is a nice touch!