It's time again for the Friday Face-Off meme, created by Books by Proxy, with weekly topics hosted by Lynn's Book Blog.  The idea is to put up different covers for one book, and select a favorite.
This week's theme is: "Warm September brings the fruit" – a cover that is seasonal for Autumn/Fall

I decided to go with one that may only be glancingly fall–but the heroine is named September, this series always came out in the fall so I read it then, and the reds and golds do have an autumnal feel.  So my pick for today is The Girl Who Circumnavigated Fairyland in a Ship of Her Own Making by Catherynne M. Valente.  A relatively recent book, there seem to be only a few cover options.
This is close to the cover I've seen before, but with some extra swirly bits.  It's a bit too much, although putting Neil Gaiman's endorsement at the top is a nice touch!
I like the font on this one, and I mostly like the coloring…except that I feel like September is somehow less visible.  Not the right contrast, perhaps?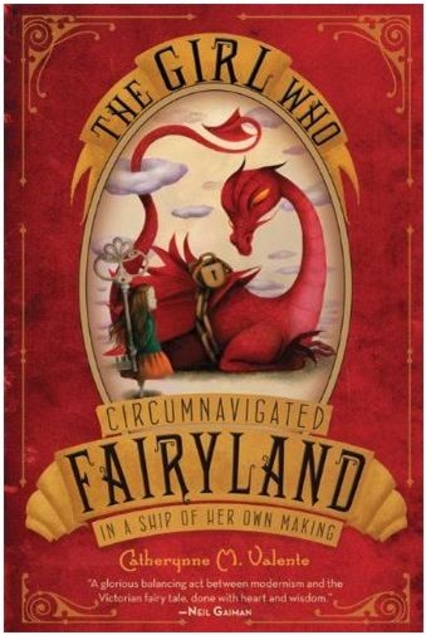 This seems to be the primary cover, and someone is making a good choice because it remains my favorite.  It's the right level of elegant–and there's even a longer Neil Gaiman endorsement at the bottom! 🙂
What books make you think of September and fall?