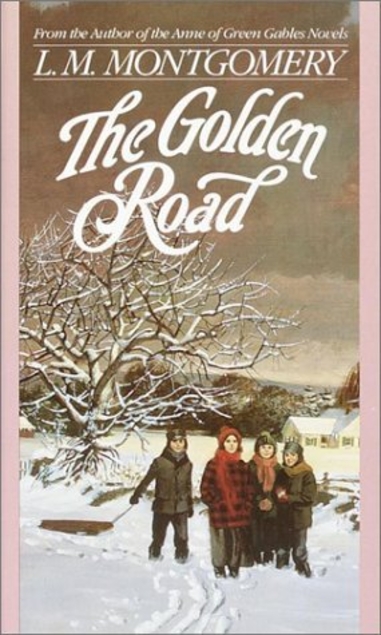 I never closed the loop on this one from the January L. M. Montgomery reading challenge.  I reviewed The Story Girl, then went on to reread its sequel, The Golden Road.  I was pleasantly surprised by how much I liked the first book…and then got more clarity of my earlier impressions by rereading the second book.
The sequel picks up much where the last book ended, and continues in the same style.  The children of the King family ramble around their family farm and orchard: Dan, Felicity and Cecily, hired boy Peter Craig, neighbor Sara Ray, Toronto cousins Beverly (a boy, despite the name–also the narrator) and Felix, and cousin The Story Girl, so nicknamed because of her telling of stories.
On a surface level this book matches the previous one, but once you scratch said-surface it isn't really the same after all.  It's still a lot of light-hearted stories about a group of children in Prince Edward Island, and the stories still centered around Montgomery staples like family gossip, school trials, the local colorful character Peg Bowen (who the children are convinced must be a witch), and the raptures of nature.
Despite all that, I rather think the sequel has been letting its predecessor down.  I've always read these books as a unit before, never stopping to analyze them separately, which I think is why I never realized how good The Story Girl is…because The Golden Road doesn't live up to it.