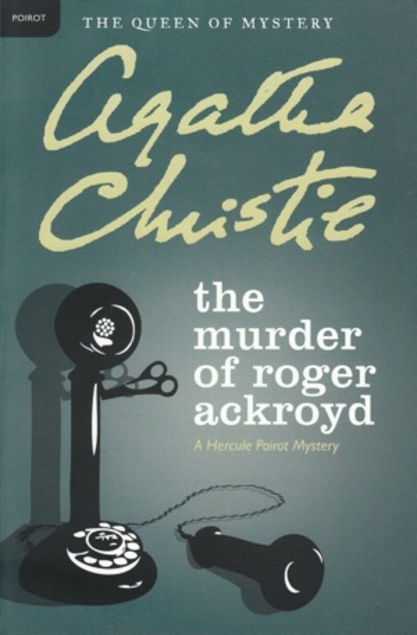 Agatha Christie is one of my go-to authors for audiobooks–I'm not sure how that happened, but there it is.  The only downside to audio is that I can't really flip back and see just what Dame Agatha said early on after a twist emerged, to decide if she lied to me or not.  Reading (listening to) The Murder of Roger Ackroyd was particularly interesting because I happened to know the twist of the ending–it turned out to be fascinating to see how she built it all up.  And she definitely withheld information, but she didn't actually lie!
This is the third Hercule Poirot mystery, the fussy Belgian detective best known (I think) for The Murder on the Orient Express.  In classic Christie fashion, wealthy Roger Ackroyd is found murdered in his study, rendering everyone else in the house a suspect.  Poirot sifts through the web of motives, alibis and deceptions with the help of Dr. Sheppard, our first person narrator for the story.  Everyone has something to hide, and the final twist truly is magnificent.
This was my favorite kind of mystery–an intricate puzzle with piece after piece gradually fitting together until the entire picture makes sense.  There are many layers of narrative here, as most characters have something going on unrelated (but we don't always know that) to the central murder.
Continue reading "Book Review: The Murder of Roger Ackroyd" →