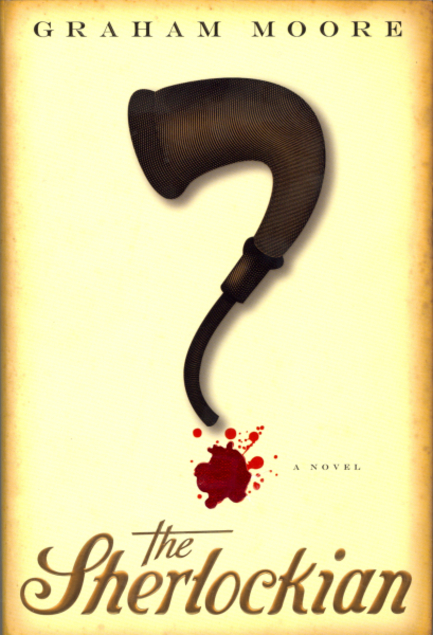 I recently stumbled into a new audiobook by accident.  I forget what book I was actually searching for in the library's online catalog, but somehow they offered up The Sherlockian by Graham Moore instead, and it turned out to be a lucky find.
The book tells two related stories: one about Arthur Conan Doyle, creator of Sherlock Holmes, and one about a modern-day mystery involving Holmes-fans, Doyle's missing diary, and murder.  In 1901 London, Doyle receives a letter-bomb which sends him on the hunt for a murderer of young women, and into encounters with East End slums, suffragists and the ineptitude of Scotland Yard.  He also fields repeated questions about when he's going to bring back Sherlock Holmes, after murdering him at the Reichenbach Falls.  In the present, Doyle's diary from this same period has been missing for a century.  When a leading Holmes scholar claims to have found it, and then turns up dead at a Baker Street Irregulars' convention, Harold White tries to follow in the footsteps of Holmes to solve the mystery and find both the killer and the diary.
I enjoyed the split narrative aspect of this book, as we got two intriguing though very different mysteries.  They're related, and Doyle's story explains a few things relevant to Harold's story, but they are essentially two different mysteries.  There's also an interesting contrast as Harold romanticizes (with some self-awareness) Doyle's time, and Doyle deals with the seamy underside of that same time.  Sherlock Holmes himself isn't in either story, seeing as he's a fictional character, but he looms large in both, as Harold's model and Doyle's curse.