It's time again for the Friday Face-Off meme, created by Books by Proxy, with weekly topics hosted by Lynn's Book Blog.  The idea is to put up different covers for one book, and select a favorite.
This week's theme is: Mist/fog – "A thin grey fog hung over the city, and the streets were very cold; for summer was in England."
Okay, onto the mist and the covers!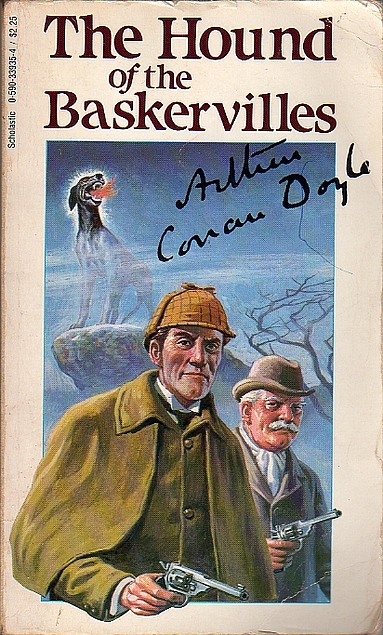 This is one of the few covers that incorporates every element I'd like to see – Holmes, Watson, a possibly supernatural hound and, of course, the mist.  Too bad Watson looks too old and the art style is a little cartoony.  I like the "hand-written" author name though.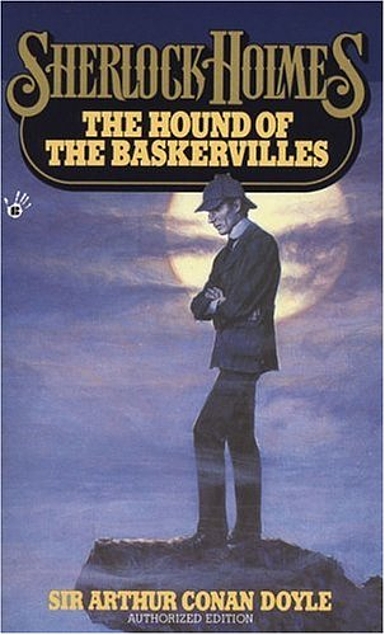 Certainly Holmes and certainly mist, and I like the simplicity of this image.  No hound in sight, although since most Holmes stories are set in London and this has a very moor/countryside feel to it, it's still a bit more individual than it might seem.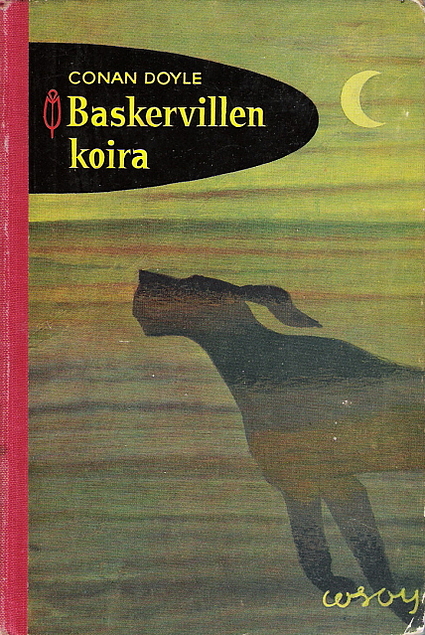 This is a cool art style…unfortunately, the hound doesn't look the least bit fierce to me!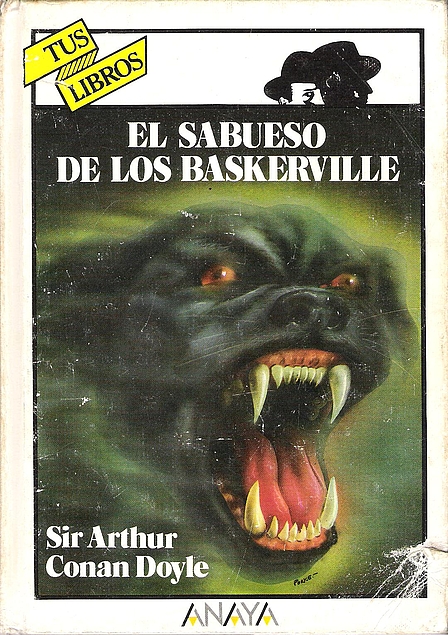 This, on the other hand, is quite the disturbing hound!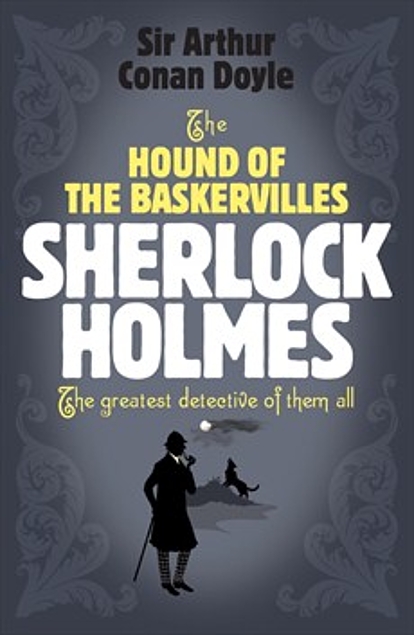 This cover is my favorite – I like the simplicity of the image, the use of both Holmes and the hound, and especially the nonchalant pose Holmes is in.  It hits the point a little hard by making "Sherlock Holmes" the biggest text on the cover, but he is, after all, what we're reading the story for…the hound wouldn't get far by itself!