I have been off of the blogosphere for several months now, very busy with a new baby!  Now that he's a few months old and I'm getting (somewhat) more sleep, I'm hoping to get more activity going here again.  I've actually still been reading a fair amount of books – whenever I had any time for a break, reading was about all I had the energy for!
I'd like to catch up by writing about a few of the highlights of my recent reading.  I noticed a theme in that several of the more noteworthy books I've read recently involved parallel worlds.  So today, a round-up of those novels!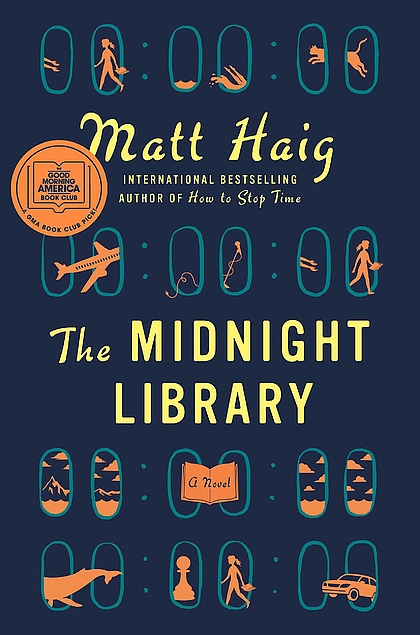 The Midnight Library by Matt Haig
This one was recommended to me by a friend, and then I kept seeing it pop up other places.  It seemed to be getting a lot of attention…which may have been a disadvantage, because although I liked it, it probably couldn't ever live up to the hype.  Nora feels she made all the wrong choices in her life, and on a really, really bad day, she decides to kill herself.  In between life and death, she finds herself at the Midnight Library, which turns out to be a very, very cool place.  Each book in the library represents a different life, a different path she could have gone down, and now she has the chance to visit different lives until she finds the one she wants to live.
I love parallel lives stories…although possibly I've read a few too many of them for this particular book.  It felt pretty clear to me by the time she got to the library what her big five or six regrets were.  Sure enough, she goes into other lives to "correct" them one by one, only to find out that it isn't a better life and she can let go of that regret after all.  It was interesting to watch it all play out and I really liked the writing style here…but it did all go about as I expected all the way through.  But I've read a lot of books with a similar premise – it might feel fresher to someone else!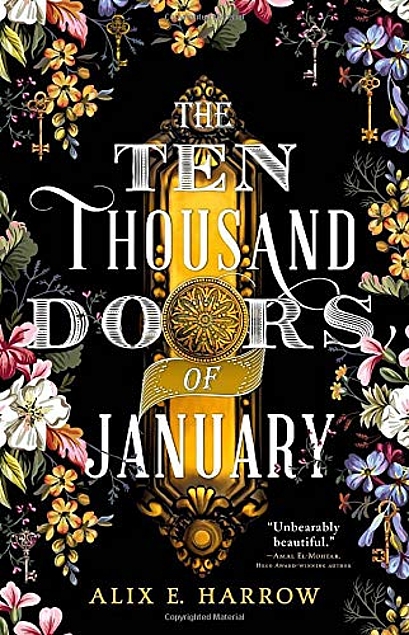 The Ten Thousand Doors of January by Alix Harrow
This one is about traveling into other, fantastical worlds, rather than other lives.  January is our heroine, and she discovers Doors into other worlds – and also a book, telling a story that, it turns out, is closely connected to her own.  This had a lovely lyrical style to it, I enjoyed the voice of the main character, and I liked the way the story threads ultimately came together.  There were a few twists, more action and danger, and a satisfying magical concept.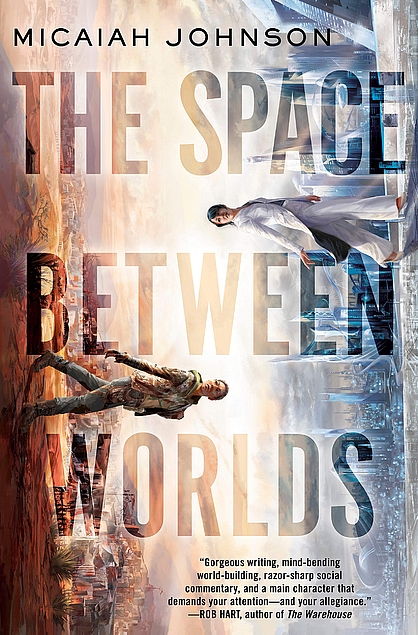 The Space Between Worlds by Micaiah Johnson
I loved the concept of this one, and then was surprised (and probably shouldn't have been!) when it turned out to be darker than I expected.  382 parallel Earths have been identified, but travel to them is only possible if a person's parallel self has died on that world.  This makes Cara a very valuable employee traveling between worlds – her other selves have only survived on eight other worlds.  While the other two books I mentioned here were fantasy, this is definitely science fiction.
I suppose that high other-world death count should have warned me this would be dark in places.  Cara has been through a lot, her other selves have been through more, and as the book progresses she discovers a lot of dark secrets.  It was very intriguing with some good, surprising twists – including one quite early on that changes the apparent concept in a really brilliant way.  But I won't give it away!  I liked this one – I just didn't expect how grim it was.  So you're warned!
Have you read any of these?  Parallel worlds and lives are a particular favorite of mine, so recommendations are welcome too!