I don't set out to read thematically-similar Newbery winners in a row, but sometimes it happens.  Today, two books about orphan boys looking for a place to belong.  Both good–but I think I'd better read one with a heroine next!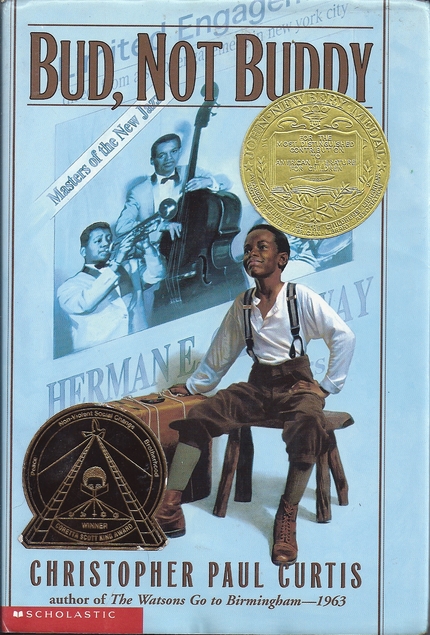 Bud, Not Buddy by Christopher Paul Curtis
Set during the Great Depression, Bud is a ten year old orphan, bouncing from orphanages and foster homes ever since his mother died when he was six.  When things go badly at another foster home, he seizes the opportunity to run away–and to travel in search of his father, based on slim evidence and personal conviction about who his father might be.
This is a book that's made by its main character.  Bud is a tough kid, but not as tough or grown-up as he thinks he is.  He has a fierce streak of independence, but he also has impeccable manners, a good heart, and a nice sense of humor that lightens what could have been a very grim book.  It also helps that he mostly meets good people.  Not everyone, and rough things happen, but mostly people are at a minimum well-meaning (if not always effective). Continue reading "Book Review(s): Bud, Not Buddy and A Single Shard" →