It's time again for the Friday Face-Off meme, created by Books by Proxy, with weekly topics hosted by Lynn's Book Blog.  The idea is to put up different covers for one book, and select a favorite.
This week's theme is: Leap Year – One Ring to rule them all – A cover with a ring

I had some trouble thinking of one for this.  Well, actually, I thought immediately of The Secret of the Ruby Ring, but apparently that's only ever had one cover, and it doesn't show the ring anyway!  And then I got curious about how many covers for Lord of the Rings actually showed the ring…so I'm going with the possibly obvious Fellowship of the Ring this week.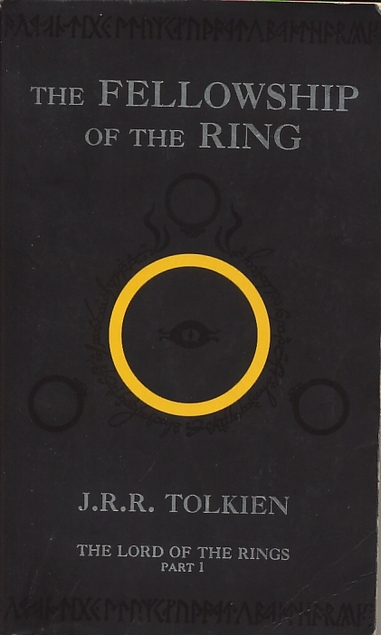 This one certainly puts the ring front and center…although it's so simple that if you didn't know about the One Ring, it would kind of just look like a glowing circle!